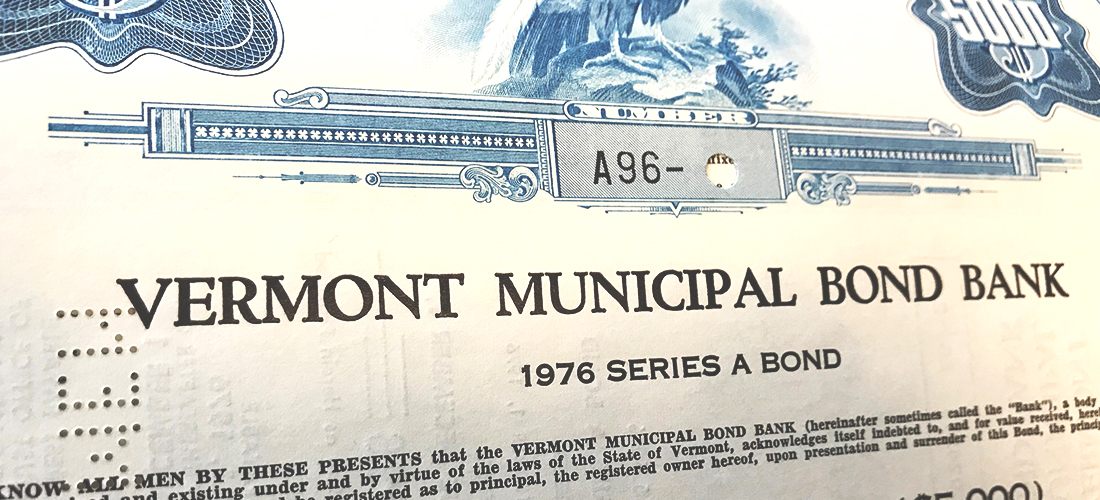 2022 Economic & Municipal Market Outlook
Please join the Vermont Bond Bank and representatives from Morgan Stanley for a virtual discussion of the economic outlook for 2022 including an in-depth look at the municipal bond market.
This free event will be of interest to bond investors, CFOs, finance directors, and the general public.
Key topics to be addressed include the on-going influence of the pandemic on economic growth, inflation expectations, and Morgan Stanley's interest rate outlook for 2022. Municipal specific considerations will focus on supply and demand expectations for the coming year in light of recent infrastructure legislation, potential tax changes in Build Back Better, and preexisting market dynamics.
WHEN
Wednesday, January 19th , 2022 from 12:00 to 1:00pm
SPEAKERS
Julian Richers is a Vice President on Morgan Stanley's US Economics Research team. His focus is on global macroeconomic trends and macro-financial linkages. Prior to joining the firm, Julian was an economist in the Global Markets Research group at Goldman Sachs, where he analyzed global macro, FX, and credit markets. Previously, he also worked at the German Federal Ministry of Finance and at PIMCO. Julian received his BA in Economics from Columbia University and his PhD in Economics from Boston University.
Taylor Ryan is an Associate on Morgan Stanley's Public Finance Municipal Syndicate Desk.  She has experience with pooled loan, revenue bond, and general obligation issuers and has worked on or led the pricings for all Vermont Bond Bank financings since 2018.  Additionally, she has led financings for the State of Vermont, the Maine Municipal Bond Bank, and the Rhode Island Infrastructure Bank, among many others.  Taylor graduated from Hamilton College with a major in Public Policy and a minor in Mathematics.
Michael Gaughan has served as the is the Executive Director and Secretary of the Vermont Bond Bank since 2018. In this role, he represents the Bond Bank on the State of Vermont's Capital Debt Affordability Advisory Committee as the Bond Bank's representative.
His prior experience includes roles at the National Development Council (NDC) and PNC Capital Markets where he focused on governmental, housing, and community facilities transactions. Michael is a member of the City of Burlington's Planning Commission and a board member of the VTGFOA. He earned a Bachelor of Arts degree from Middlebury College and a Master of City Planning degree from the University of Pennsylvania.