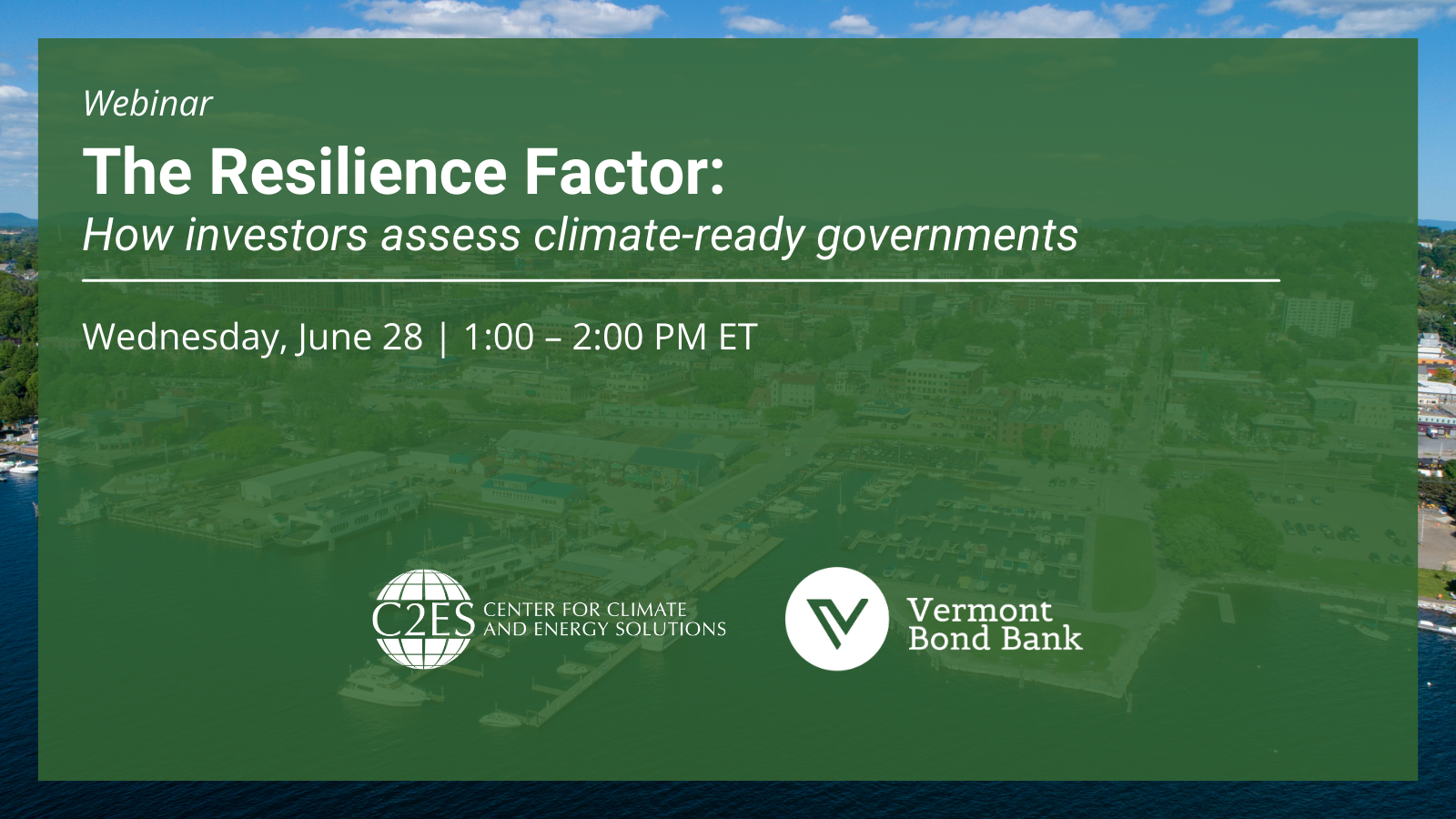 Investing in climate-ready governments
The Bond Bank's semi-annual investor webinar will take place on June 28th at 1pm ET and is co-hosted with the Center for Climate and Energy Solutions (C2ES). The webinar will explore the emerging landscape of climate risk assessment by investors in the $4 trillion municipal bond market.

We will discuss how municipalities are feeling the financial impacts of climate change, as well as how these analyses can create positive feedback loops to help communities adapt for the future.

View recording of webinar here.